As people around the world navigate the uncharted territory and global effect of the coronavirus, we all have questions. How long will this situation last? How will it impact my family in the long term? What are the next steps to contain it? Every day, circumstances change and we seek answers to new questions that surface.

While I do not know what the future holds, I promise that Midland National will be here for you – our valued customers – through it all. Whatever comes our way over the next few weeks or months, we remain hard at work to protect you.



We are resilient.

Throughout history, Americans have proven their incredible resilience. Natural disasters, pandemics, the Great Depression, two World Wars – we made it through challenging times and emerged stronger. We will come through this challenge with the strength and perseverance rooted in the very foundation upon which this great country was built.



We are confident.

Your financial stability is our chief concern. Our member companies are sound and remain among the strongest in our industry. We have maintained our high ratings through the toughest of times, and are prepared to weather the events unfolding today. Our business is to manage risk and be here for you when times are tough. With our life insurance and retirement income planning products designed for these times of uncertainty and market volatility, we're ready to rise to the occasion.



We are optimistic.

As we move forward, pause and take a moment to reflect. These are anxious times and confusion, worry, feelings of helplessness, and sadness can creep into your thoughts. Maintain your optimism by being mindful in the moments with your loved ones.

As we continue to monitor this fluid situation, please know that we are focused on the safety of our customers, our employees, and our communities. We've made adjustments to our operations, remain open for business and are ready to provide the customer care you need.

You can access your account online 24 hours a day to make payments and manage your account.
Visit MidlandNational.com to register or to log in.
Thank you for putting your trust in Midland National.

Sincerely,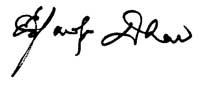 Esfand Dinshaw
Chairman and CEO